Poker online is one of the most popular casino games and probably one of the very first choices of card games that people like to get their hands on the casino table. Even in television and movies, we see players seated in a round table, dealing cards and by the lucky hands of cards, winning big. Yes, the thrill of poker game is neverending, especially these days with the availability of poker online. 
You can play online poker for real money in online casinos in Malaysia. Trusted online casinos like LV88 has some of the top poker games and tournaments to give you the best poker experience. If you are new, you can even try online poker for free to learn the game first before putting in some real money. Exciting right? Besides, with LV88's secure deposit, fast payouts, and award-winning software, you can immerse in the fun of online poker games without any worry.
Before you take the dive though, here's everything you need to know about online poker. We will tell you about the poker game rules and walk you through the whole process to get you started so that once you are in the gaming table, you can bring in your A-game to win!
How to play Poker Casino Online?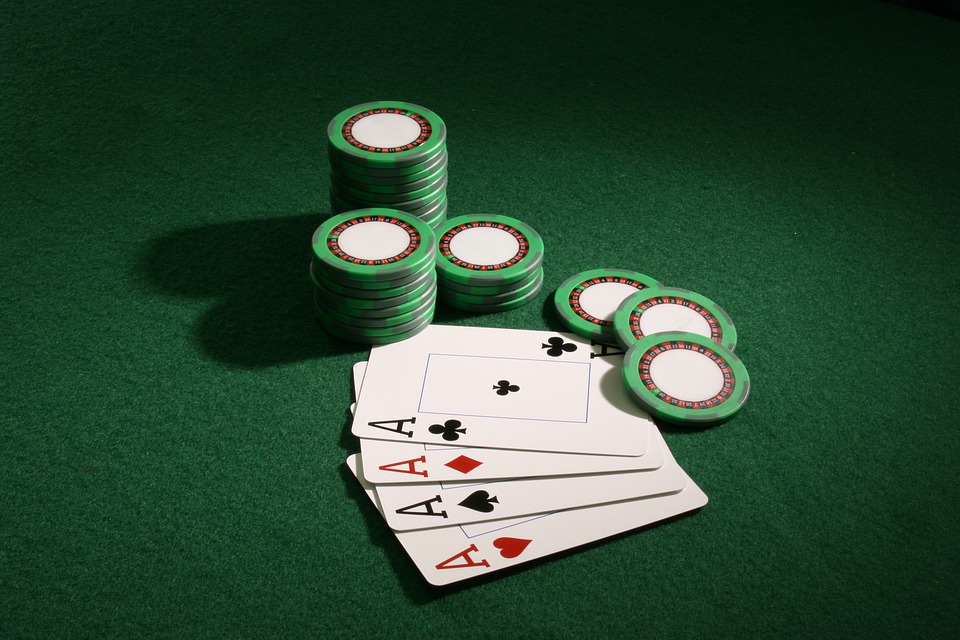 Online poker is a game of cards that usually features a forced bet of Big Blind or Small Blind in games like Hold'em and Omaha, which are the top most popular online poker casino games. The bets are placed to begin a round and then the players make their moves one by one in a clockwise rotation. When you are a playing poker game, you can make 5 moves depending on the cards that have been dealt to you. Brush your memories on the following moves:
Check – When there is no betting in a current round, one player has to open the bet. To Check means declining the opportunity to open the bet and pass the chance to another player. This goes on clockwise to all the players. Those interested to play the round must check to play their hand for the round.
Bet – If no bets have been placed in a round, one of the players should place the bet so that others can "call" to match the bet amount to remain in the hand.
Fold – If any player doesn't have sufficient money to 'call' the bet or do not have a good card hand, they usually 'fold' to forfeit from the game.
Call – Players in a round 'call' to match the highest amount of bet placed by the other players.
Raise – Players can step up the game if they have a hand of good cards. To win big, they often 'raise' the call, increasing the amount of the highest bet.
This 5 action moves continue until the showdown when the remaining active players of the round has to 'show' or 'declare' their hands. The players with the best ranking hands win the poker casino game. 
Players often show their hands in phases rather than all at once. As a result, multiple players can share a single pot depending on how the pot is divided in the online poker game rules and how each player's card hands rank against their opponents.
How to win a poker game?
Now, that you know how to play the infamous poker casino game, you must also know what we mean when we say, 'good cards' in a hand. Well, when the card hands are dealt, each player will own a certain combination of cards and throughout the game, the bet depends on who has the most powerful card combination.
From the biggest to the smaller wins, here are some card combinations that will make you a winner: Royal flush, Straight flush, Four of a kind, Full house, Flush, Straight, Three of a kind, Two Pair, Pair, and High card. 
If you are familiar with card games, you will know what it is. However, to dust your memory, you can always google the names to find out exactly what we are talking about. So, yes, if you can get your hands on any of the above combinations, you are in for a win. Poker is a game of mind. Players often make 'poker faces' or 'bluff' to throw the others out of their A-game. Hence, play the game with sharp wit and a quick mind, to make your big moves and win big.
Type of online poker games
For poker casino lovers, we have a variety of poker games including No Limit Hold'em, Omaha, Cash games and tournaments. You can select your favorable poker game to start playing online poker for real money just with a few simple clicks. With reputable and trusted online casinos like LV88, you can also join other players in online poker tournaments to get an enthralling poker experience. 
Play poker online for free
If you are a newbie and just want to get the feel of the game, you can play poker online for free. This will offer you a risk-free environment to try out your moves and to see how different variations of poker work. Invite a few friends, play poker online for free until you are ready. Once, you are done with the practice and ready to play online poker for real money, you can use your welcome bonus and loyalty points to bring your A-game on poker online. 
How to start playing poker online?
LV88 has actually made it super easy to get started on your poker online experience. Simply download the game, register, and play. LV88 is the most trusted online casino in Malaysia that ensures your safety and fair playing to give you the best chance to win. Besides, with our collection of awesome poker games and tournaments in addition to freerolls and bonuses, our platform will give you the best poker casino experience online. So, what are you waiting for? Play online poker today in LV88's platform. We can't wait to see you win!